Why Do We Use Nest Wealth As Our Asset Management Partner?
Written By: Dentro Financial
September 17, 2020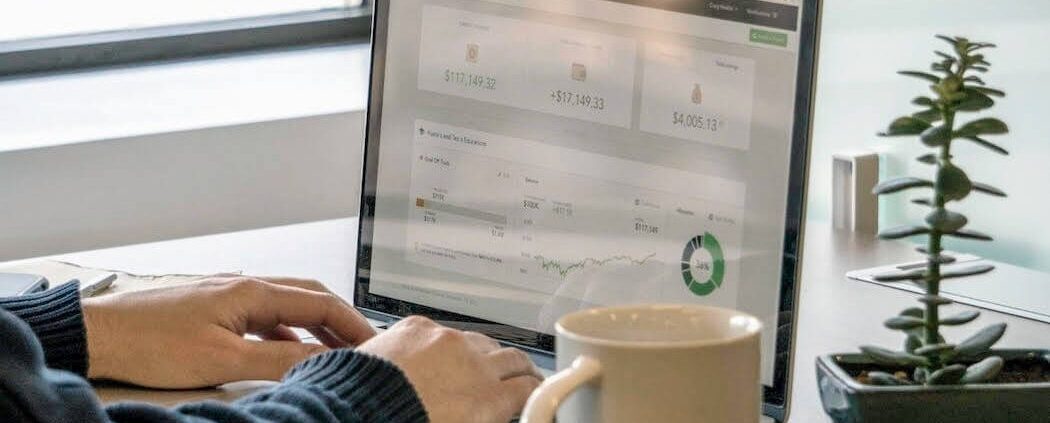 Asset management firms appear to be everywhere, and selecting a partner to support our clients, was a complicated process. We had to find a firm that shared many of the same values as our clients, including transparency, low fees, and a digital platform. Big firms that charge high fees have been battling against the disruptive change of new innovative companies for a few years now, and as an independent firm, we are free to choose the best partners for our clients. So why on earth would a wealth management firm recommend to its clients the services of a fintech company? The simple answer is, we trust the data. Follow us as we review the top five reasons we chose Nest Wealth to fill this role on our team and how our clients benefit from the partnership
Transparency
In a world where being transparent is key to building long-lasting relationships, having an asset management partner that also believes in the importance of transparency is key. We know that by using Nest Wealth, the fees our clients pay are disclosed upfront and are displayed inside the client dashboard. At any time, our clients can see how much they have paid in fees, in real-time, and in terms of dollars. There is no guessing or hiding behind a percentage reported once a year. Our clients value this transparency, and so do we.
Although fee transparency is important, being able to see how well your investments are performing is vital. Nest Wealth has made it easy for our clients to understand how their investments have performed. Both the amount invested, as well as the performance a client has received are displayed on the client's dashboard. Clients' can access this information anytime from anywhere, and we feel that promptly displaying return results in this manner says a lot about Nest Wealth as a company. The value that Nest Wealth places on transparency aligns with our own and gives our clients peace of mind. Being completely open about these two topics has been hard for the investment industry, and the fact that Nest Wealth does not need to hide or bury the fees our clients pay or the performance they receive was a major factor in our decision.
Fees! Fees! Fees! We have all seen the ads demonstrating how high investment fees can erode portfolio performance. We agree that high investment fees can be a major issue and have elected to work with Nest Wealth because the Management Expense Ratio (MER) our clients pay is well below the industry average of 2.25%.[1*][1**] It is rare that you can get two specialized professionals that come together, and the result is lower fees, but that is exactly what has happened for our clients. Working with Dentro Financial means that the MER you pay to receive a custom financial plan, and a top tier asset management portfolio starts at 1.42% per year and decreases as your portfolio increases in value. Yes, we said it decreases! Our clients get the benefits of working with top financial professionals, and the result is lower fees.
Not only do our clients pay lower investment fees, but Nest Wealth also does not charge our clients fees to deposit money (money in) or withdraw funds (money out), and all of the fees are billed monthly. This means that our clients only pay for what they use, and when it comes time to draw down on these investments in retirement or for a house, or in an emergency, there is no additional investment fee that our clients have to consider. This relationship benefits our clients as they receive full financial planning from a Certified Financial Planner (CFP) and custom investment portfolios from a team of dedicated Chartered Financial Analysts (CFA). Although low investment fees are important, they do not really matter if the portfolios do not perform.
Investment Philosophy
Dentro Financial, Nest Wealth, and Warren Buffett all share a common belief; clients benefit from a passive investment philosophy. In 2007 Warren Buffett famously made a million-dollar bet against Protégé Partners that hedge funds would not outperform the S&P 500 index.[2] To no one's surprise, Buffett won! At the same time, as the S&P 500 returned 7.1% compounded annually, the hedge funds only returned 2.2%. Ouch! This same investment philosophy is used to design the asset management portfolios at Nest Wealth. By using passive investments that capture what the market has to offer and removing our personal egos from the equation, our clients receive returns that are supported by data, not emotion. This leads to more efficient portfolios that cost less, and in many cases, outperform active portfolios and "stock pickers."
Custom Portfolios
Clients come to us because they do not want to be treated like a number. They want a custom financial plan that is unique to their specific situation. For that very same reason, we believe our clients benefit from using Nest Wealth's approach to designing portfolios. Nest Wealth uses custom software that considers a client's unique situation and provides them with a custom portfolio to meet their needs. This means that, in most cases, no two clients have the same portfolio. Unlike the static portfolios that most other firms offer, more detail is taken into account, and the result is a more tailored solution. This may only mean a couple of percentage point changes, but those changes are often significant. The blend of tailored financial plans with custom portfolios allows our clients to get an experience that is unique to them, their situation, and their family.
Fintech Platform
The race to the digital age was already moving fast, and then the COVID-19 pandemic hit, forcing companies to adapt even faster. Nest Wealth has made that transition easy for our clients. Having designed their platform to be simple, transparent, and accessible, Nest Wealth makes the client experience of understanding, tracking, and accessing your money easier. We were looking for a platform that fulfilled these things, as it is what clients have told us they wanted. They want to log in and get daily results without having to search for them or calculate them on their own. They do not want to have to wait for their quarterly statement to know how they are doing. This up to date information also helps us deliver better financial plans because we can use accurate and updated information when making financial recommendations.
Many people say that a traditional wealth management company working with a fintech company is bold, but by working with Dentro Financial and Nest Wealth together, you get the best of both worlds. All the personalized financial planning services of a boutique wealth management firm paired with all the technological advances of a fintech asset management company. Overall, working with Nest Wealth provides our clients with more benefits than any other platform or investment vehicle we looked at.
As an independent firm, we are always open to new ideas that benefit our clients, and if you have a suggestion, we would love to hear it.
SIMPLE, DATA DRIVEN, TRANSPARENT. WEALTH MANAGEMENT MADE FOR YOU.